I recently asked CreativeBoomer readers about their future. I've been going through the survey results and I'd like to share some with you.
Here was how you answered this question: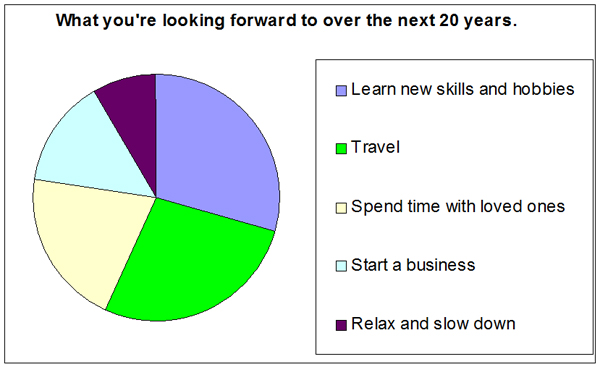 These answers were right in line with what I thought. We've spent our entire lives learning skills, pushing boundaries and spending time with the ones we care about. Just because we're over 50 doesn't mean we're going to change now!
I'll share more results from the survey in an upcoming post.
Leave me a comment below if you agree with these results or if they surprise you.